Oh my! I haven't posted since the end of June. My summer started and my blogging stopped. September rolled around and life got busy. I'm back in action. What do I have to share?
Well, two things I did keep up were my Ravelry swaps. This is a square I crocheted during the summer for
Proud to Be Twelve Inches
. This On the Huh square was interesting to crochet with its quirky center. The instructions are
here
.
Check out my leaf potholder for my
Dazzling Dozen Potholder Swap
which I crocheted from a vintage pattern.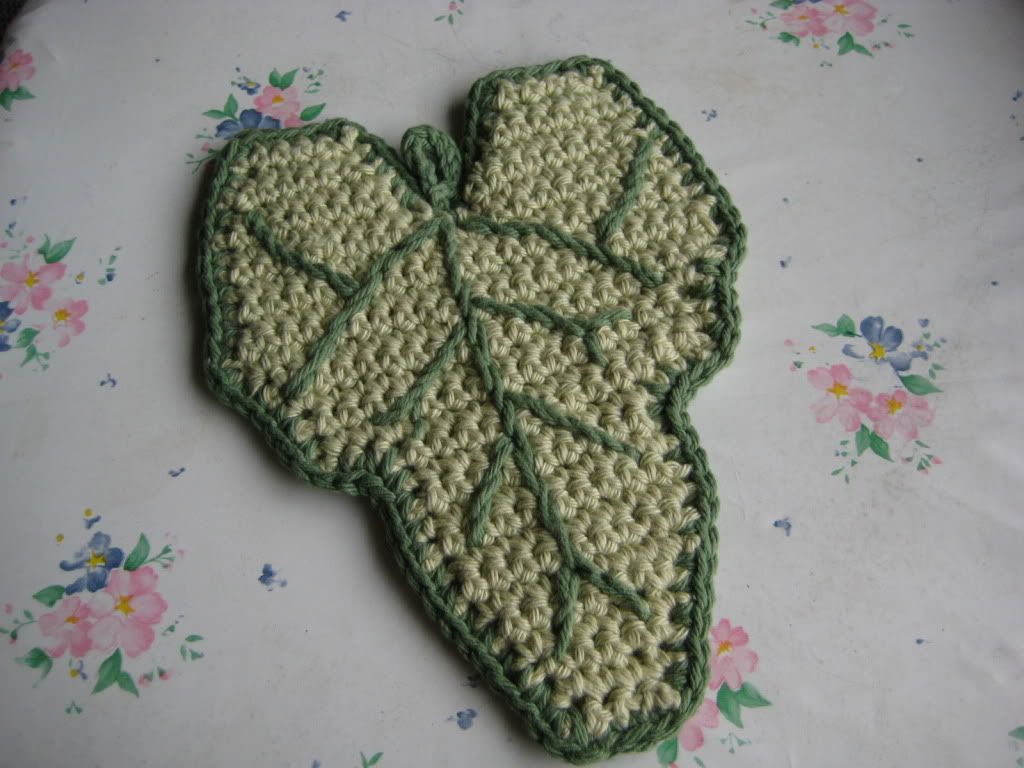 I hope to hear from you all again! Til next time...
Happy Fibering!